Mike Cool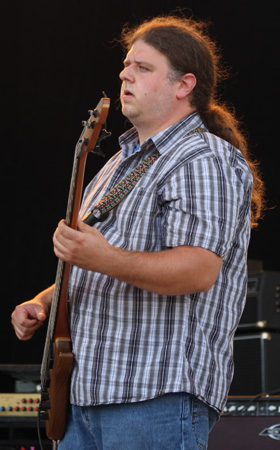 Favorite Whiskey:
Jack Daniels
Most Influential Albums:
Alice in Chains : Jar of Flies
Kiss : Alive!
Metallica : Master of Puppets
Black Crowes : Entire Catalog
Bob Seger : Live Bullet
Favorite All Time Gig:
The French Quarter in Oshkosh circa 2001.   Three hours, no breaks, great crowd.
More recently would be the kickoff to Mile of Music last August.   Not only the gig but afterwards walking around the avenue checking out all the other bands.
Worst Gig:
Witz End in Stevens Point.   Was throwing up all day, went and played the show sick to a crowd of 5 people.    Vowed to never again play a show that sick again.
Latest Listens:
Sturgill Simpson – High Top Mountain
Frank Zappa – Apostrophe
Rod Stewart – Every Picture Tells a Story